Aldo López-Gavilán returns to Carnegie Hall with resounding success.
New York, NY, February 20 2022.
The talented Cuban pianist and composer Aldo López-Gavilán had his second debut last night at Carnegie Hall, the legendary New York concert hall.
The first had been as a pianist and composer, when he performed at the Zanke Hall in 2012, as part of the Voices from Latin America festival where, accompanied by his band, he performed several of his own works.
His return, now as a composer and in the majestic Stern Auditorium of this theater, has been no less notable.
With his work "90 miles", an afro-mambo that was commissioned by the prestigious Orpheus Orchestra for its opening concert with the renowned Cuban trumpeter Arturo Sandoval, López-Gavilán, seduced both the musicians who performed it and the audience present, who rewarded him with a standing ovation and heartfelt applause.
Aldo, who traveled to New York a few days before his next concerts in the US to be able to participate in this very special night, was requested on stage at the end of the recital and from there he thanked maestro Sandoval and the musicians of the orchestra for an impeccable interpretation of his work and of the others that were part of the program.
The Cuban musician's upcoming performances include concerts with the Harlem Quartet at the Saint Thomas and Saint Johns in the Virgin Islands, Akron, OH, Lincoln, NE, and with renowned US orchestras in various cities such as Pasadena, CA, North Bethesda, MD, Shreveport, LA, among others.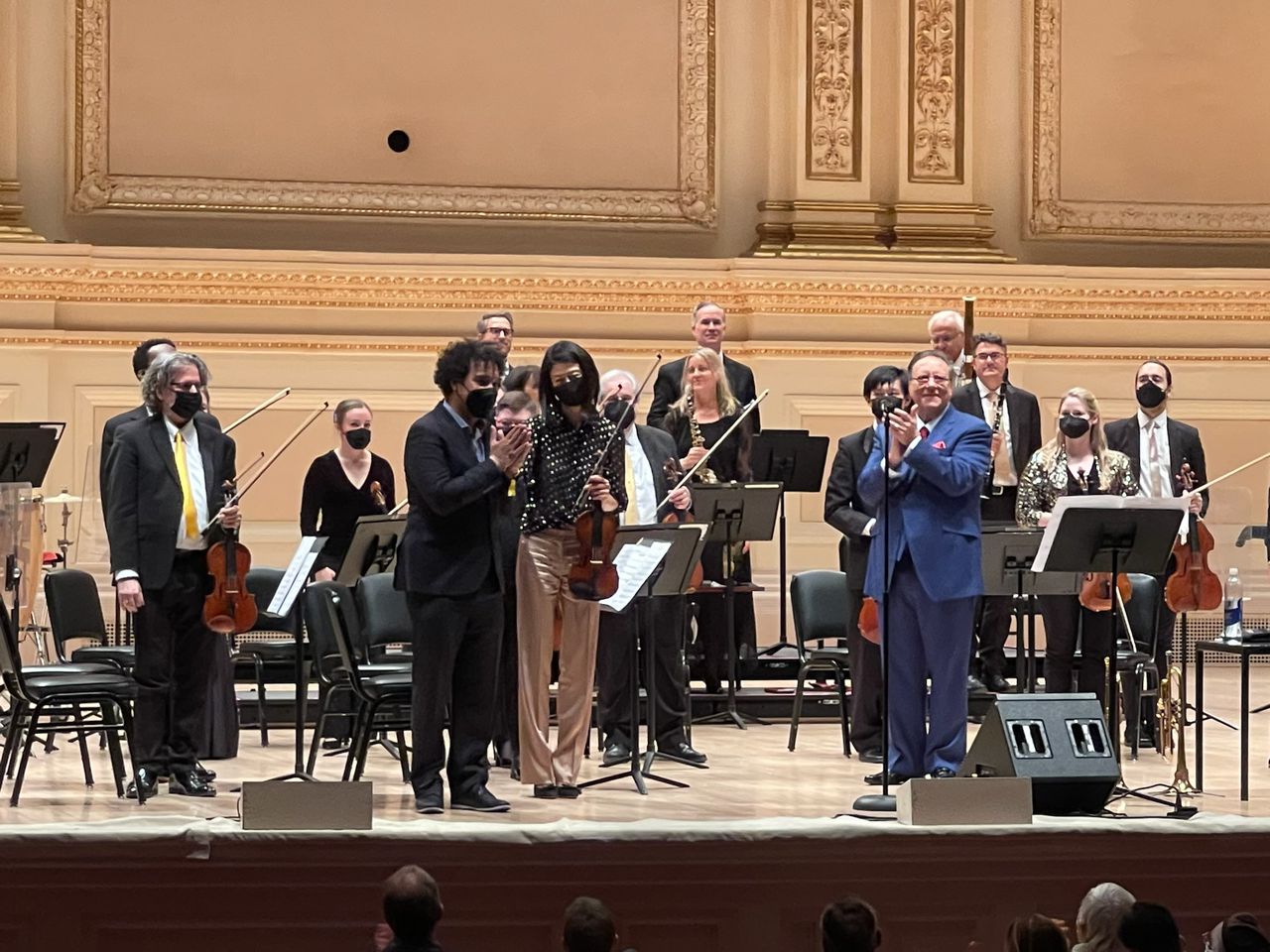 https://www.carnegiehall.org/Calendar/2022/02/19/Orpheus-Chamber-Orchestra-Arturo-Sandoval-Trumpet-0700PM