Aldo López-Gavilán revives touring partnership with Grammy Award Winner The Harlem Quartet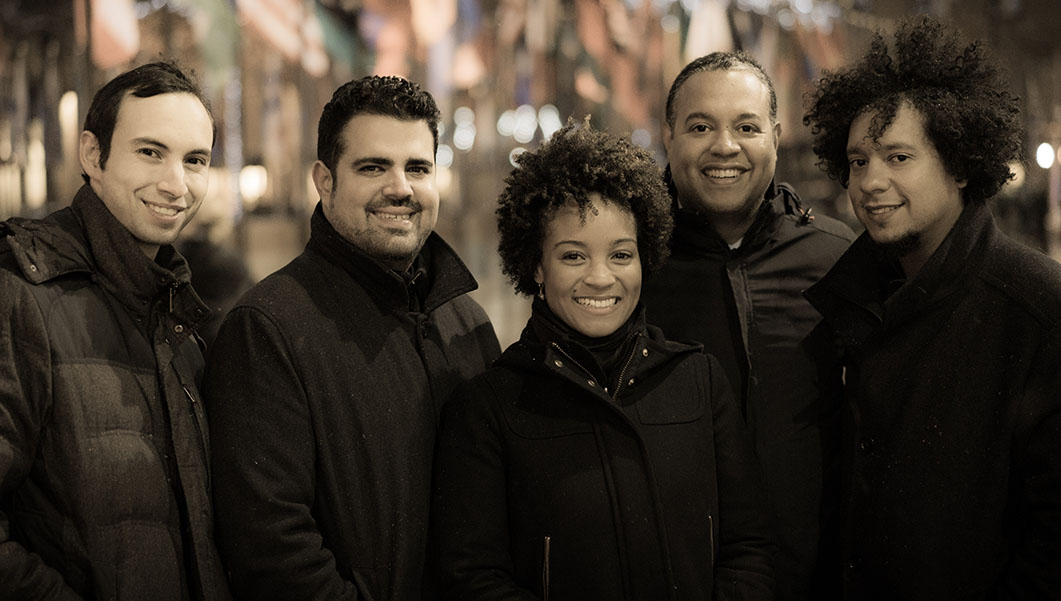 For the 2021-22 season and beyond, Harlem Quartet will once again be sharing the stage with famed Cuban pianist/composer Aldo López-Gavilán—younger brother of the quartet's first violinist, Ilmar Gavilán—in a collaboration rekindling the joyously energetic concert experience that these five musicians brought to such cities as Seattle, Phoenix, Calgary, Washington, Houston, Denver, Tucson, Rockport (MA), and Chautauqua (NY) in the years between 2015 and 2018.
López-Gavilán, praised for his "dazzling technique and rhythmic fire" in the Seattle Times, and dubbed a "formidable virtuoso" by The Times of London, excels in both the classical and jazz worlds, and his concerts with the quartet showcase scintillating chemistry in a broad variety of repertoire. Program offerings will include not only string quintets from the classical canon but American jazz, bossa nova, and, of course, original compositions from López-Gavilán that take audiences on a journey through Cuba's myriad musical traditions.
It is expected that some venues booking the quintet will pair a concert with a screening of the new documentary Los Hermanos / The Brothers, which tells the story of Aldo and Ilmar, tracking their shared childhood, their momentous first performances together, and their parallel lives as musicians. A Patchwork Films production by Marcia Jarmel and Ken Schneider, it includes concert footage of the quintet, a genre-bending score composed by Aldo, and guest appearances by such legendary musicians as Joshua Bell, Smokey Robinson, and Dave Matthews. Los Hermanos is screening at film festivals worldwide and will be nationally broadcast on PBS in the fall of 2021.
For Booking Inquiries about the Quintet, please contact us here