Aldo López-Gavilán will bring his "Emporium" to Boulder, Colorado next November.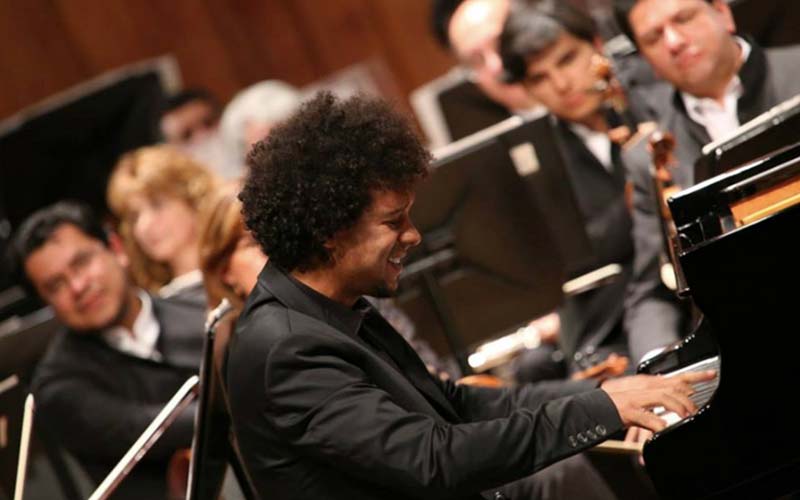 La Habana, June 26th, 2019
Rising-star Cuban pianist and composer Aldo López-Gavilán has been invited to perform his 2017 concerto "Emporium" with the Boulder Philharmonic Orchestra at the Macky Auditorium on November 3rd.
Founded in 1958, the Boulder Philharmonic Orchestra is creating a new model for American orchestras through dynamic performances that reflect their community's own values, creativity, and sense of place. Voted "Best of Boulder" for the past six years in a row, today's Boulder Phil is bucking national trends with growing, enthusiastic audiences under the vision and leadership of Music Director Michael Butterman.
Emporium had its world premiere last year when the talented pianist performed it with the Classical Tahoe Festival's orchestra conducted by maestro Joel Revzen. A recording of the live performance was later broadcasted by PBS radio and since, the artist has received many praises about his first concerto, as well as several invitations to perform it with other well know orchestras in Cuba, Colombia, France, and the United States.
Tickets for this concert can be purchased at: https://boulderphil.org/season-overview/2019-20-season-announcement