Outstanding Cuban pianist Aldo López-Gavilán will make his soloist debut with The Florida Orchestra with three concerts celebrating the 50th Anniversary of the symphony.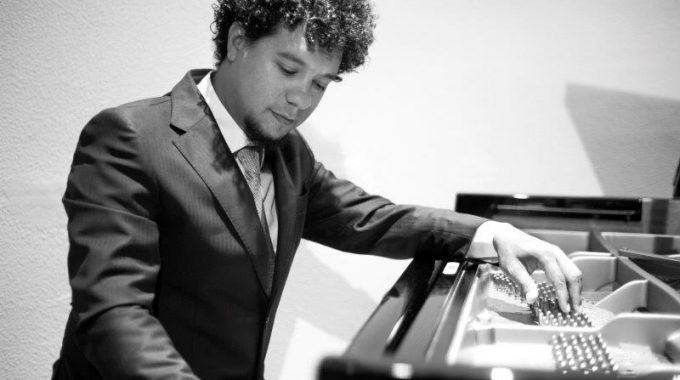 February 17 of 2018, Havana | Office of Aldo López-Gavilán
Aldo López-Gavilán, the multi-award-winning Cuban pianist, and composer will make his debut with the Florida Orchestra with three major concerts on February 23, 24 and 25 in the Florida cities of Tampa, St. Petersburg, and Clearwater, respectively.
The Florida Orchestra celebrates its 50th anniversary with an exciting program and for the debut of the young Cuban pianist has chosen " Rhapsody on a Theme of Paganini " by the Russian composer, pianist and conductor Sergei Rachmaninoff (1873-1943). The composition of Rachmaninoff is based on " 24 Caprices for solo violin", the most significant work of the virtuoso violinist and Genoese composer Nicolò Paganini (1801-1807). Other great masters like Franz Liszt, Robert Schumann, and Johannes Brahms, were also inspired by this work to write their own compositions.
In the spring of 1934, Rachmaninoff, another great virtuoso, canceled a concert tour that he had planned to dedicate himself fully to the Rhapsody in Lucerne, composing in a single movement, three sections that group the variations 1-10, 11-18 and 19 -24. The result is one of the best works of Rachmaninoff. It premiered in Baltimore, on November 11, 1934, with Rachmaninoff himself as a soloist.
This will be the first time that the Cuban pianist plays the famous Rhapsody with a symphony orchestra.
For these three concerts, the Florida Orchestra will be conducted by Michael Francis, who has quickly established himself internationally, conducting in Asia, North America, and Europe. Known for maintaining a diverse repertoire while paying particular homage to the composers of his native Britain, Francis. Last season, Francis debuted with the Atlanta and Montreal symphony orchestras and Cincinnati's May Music Festival, and he returned to the Toronto Symphony Orchestra with Emanuel Ax. Abroad, he appeared with Deutsche Radio Philharmonie Saarbrücken, Komische Oper Berlin, Dresden Philharmonic, Tampere Filharmonia, and Trondheim Symphony Orchestra.
After these important concerts with the Florida Orchestra, López-Gavilán will continue his extensive tour of the USA. UU next to the Harlem Quartet and in April he will return to Florida to make his debut with the South Florida Orchestra, performing the Concert for Piano in G major by Ravel.